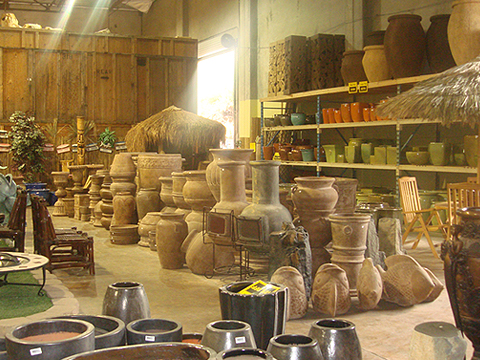 About A World of Pottery.
A World of Pottery is family owned business that began in 1991 manufacturing and exporting fine decorative clay pots from the small town of Tonala, located in the state of Jalisco, México. The operation was started with 4 to 5 pottery containers that was shipped to the USA and Canada. By 1998, the company was exporting up to 72 containers of pottery a year and decided to expand its wholesale base by establishing operations within Chula Vista San Diego. For the past 13 years, we have been distributing our products to nurseries across California.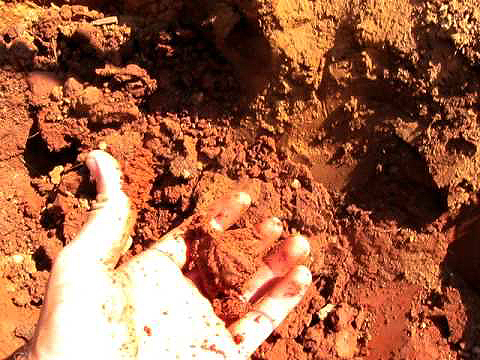 What Distinguishes Our Mexican Pottery?
Our pottery is hand made in from the long recognized artisanal town of Tonala. The clay found from the region is an inherent mixture of both red and black clay that produces ideal pottery. Black clay is hard and is commonly used to produce small simple decorative figurines. Red clay is soft and is more commonly used to make detailed designs. The combination of black and red clay with an intermediate amount of limestone produces water absorbing pottery allowing plants to have longer life. Red clay allows for wonderful molding and design while black clay greatly extends the pottery lifetime.
The pottery artisans of Tonala possess many generations of expert meticulous control in producing products of excellent quality. The artisans hand paint pottery from a combination of 5 colors making unique colors with variation that are then sealed on both inside and outside to ensure long lifetime use of the pottery,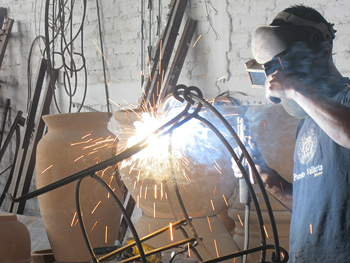 More Than Pottery.
As the business has grown, expanding into other lines has allowed the company to offer other related furnishings that buyer's value. A World Of Pottery also specializes in forged iron furniture from our building in Mexico that produce any desired custom piece in elegant forged iron. We make custom animal sculptures in the desired scale and also produce uniquely colorful hand painted Talavera pottery and accessories.
The quality of our products and our customer service has allowed A World Of Pottery to be in the business for more than 12 years. We invite you to discover the expanding variety of products we have. We will happily look forward to any questions that you may have.